Riding Academy Horses for Sale BoardingSunrise Center Therapeutic RidingDay Camp

-2015-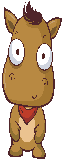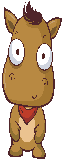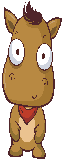 Sunrise Farms Inc.
Horse Shows
August 29, 30, 2015
Alert! August 30 Show has been made into a two-day Show.

First Show Day is August 29, Saturday, followed by the Second Show Day, August 30, Sunday.

The Hunter Classes start at 9 and Jumper Classes start at 10 on Saturday.

Sunday Jumper classes start at 8:30 and Hunter classes start at 9.

Hunter and Jumper Classic on Sunday.

Stall Fees: $50 for two nights or $30 for one night.
Classes are $15 each.
5-Class Divisions are $65
Next Show is October 4, 2015


Day Camp
July 2015 - Dates TBD

Fund Raiser
HoeDown!
March 29th -Food/Live Music/Auction $35
Bradley Quality Inn
Call 815/932-6170 or
Email sunrisemail@sunrisefarmsinc.com
for more details


*-*
Open Show Dates TBA

*-*
Click to see point results

Sunrise Center, a Non-Profit organization.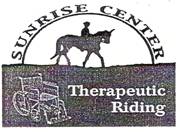 For more Sunrise Center Information
Phone Barbie 815-530-0674
Sunrise Farms is dedicated to the art, wonder and enjoyment of equine activities.


Located in the beautiful countryside east of Kankakee, Illinois, Sunrise Farm offers many riding and showing opportunities. Founded in 1992, the farm has provided a schedule of Horse Shows through the Spring, Summer and Fall months. Outdoor and indoor arenas are available along with boarding facilities. The Therapeutic riding program (Sunrise Center) is certified and has been featured in the news for its benefits. Come, see all that Sunrise Farm has to offer for the individual, the family and the horse.

SUNRISE FARMS INC.
4370 E 3500 S ROAD
St. Anne, Illinois 60964
815/932-6170 sunrisemail@sunrisefarmsinc.com